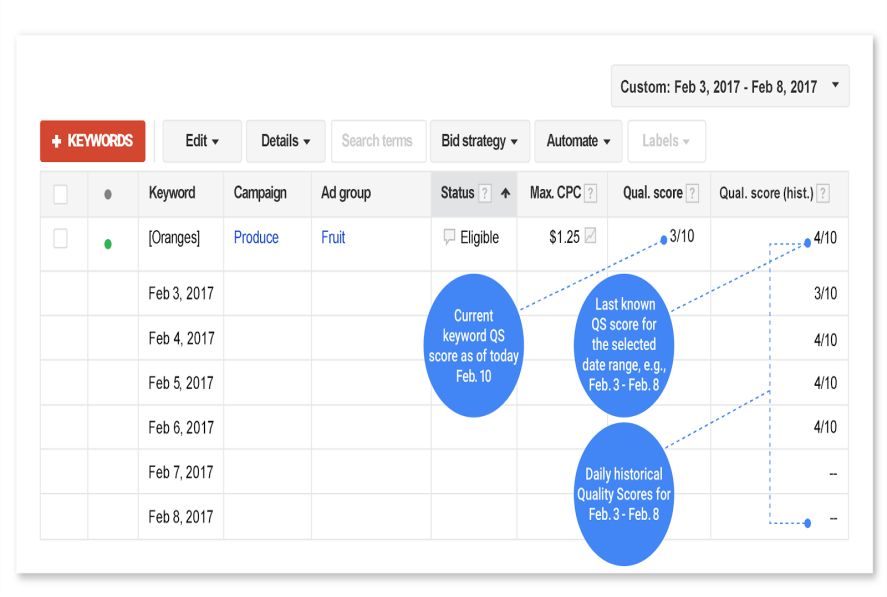 When it comes to ads, relevance plays a vital role. Google has provided many tools that help advertisers ensure that they are targeting the right people. They just have to evaluate the quality score & it's components. Recently Google has launched seven new quality score reporting columns.
The biggest highlight is that advertisers will now be able to access the historical quality score data. This data will be available via 4 new columns "Qual. Score (hist.)," "Landing page exper. (hist.)," "Ad relevance (hist.)" and "Exp. CTR (hist.)
​
Keep in mind that they only reflect the last known score for the selected date range.
Also, you can segment data by day and see how end of day quality score changed over time.
Also, the new columns will display breakouts for:
Expected Click-through Rate
Ad Relevance
Landing Page Experience

Subscribe to this blog's feed