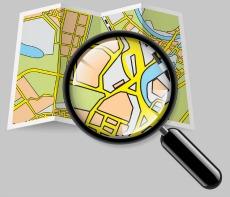 1. Save yourself some time & resources by diverting your efforts and focus from Google+ as it no longer has any effect on Local Search.
2. Now a search on Bing will give you fact-based answers on certain topics. For instance: A search for any business name, phone number, etc. can be seen in the SERP itself. However, it's not yet fully launched and at present is available only for a selected few topics. But you can expect more fact based answers on a wider range of topics in future.
3. Facebook is trying to follow some tactics of Google +. They have strengthened the Page Plugin that enables users to subscribe to events & integrate Messenger from the page.
4. Since we all know that Google is finally dismantling Plus, it has removed Reviews from its social platform. However, there are some other ways using which you can add a review box generator.
5. If you are really concerned about your content, as its importance is escalating really fast, you can have a look at Shaun Andersons's quality rater guidelines for better ideas.
6. Sometimes linktations are enough to lift your local business' rankings but in less competitive markets. Have a look at Phil Rosek's list of linktations.
7. Now changing location on Google is not a piece of cake. But there are 4 other ways to emulate location based searches:
Append queries with & near location
AdWords preview & diagnosis tool
Search By Location bookmarklet
Chrome developer tool
8. "CTR is a ranking factor in local search." As stated by a Google employee recently. However, that statement quickly changed to: The number of times it has been used before on the basis of relevance, eminence & distance.
9. It seems like Google is taking strides towards cleaning the bad advertising that goes on at AdWords. Google is following an FTC fine for False Advertising with a 3 week adjournment of the culpable Companies & compel them to change the ad landing pages.
10. You are all invited to Google's "Put Denver on the map event". The objective of this event is to encourage business owners to create a website for their businesses.
11. Now start finding ways to rank on Apple Maps because it has been used 3 times as often as Google Maps on iOS devices.
12. You can see a BIG Penguin update anytime soon. Many experts were assuming that the Penguin update might get launched around the New Years' time, but Google knew that rolling out a Penguin update during peak shopping season will ruin many businesses. But as of now the dust has settled and you may want to disavow the bad links if you don't want to get penalised by the updates.
13. Google has made available API for My Business to everyone.
14. An interesting research by Elmer Boutin indicates that Google might start using review sentiment in local search ranking algorithms.
15. Facebook is also willing to make review sentiment a strong ranking factor as they are encouraging users to go with the business that has the best reviews & ratings on their newly launched local business search engine page.
16. Facebook & Uber join hands to enable users to book a ride directly from the messenger app. As of now, it is available for only select users in the U.S but will soon be made available for 700 million messenger users across the globe. Facebook is also trying to team up with Lyft & if the meeting goes well then you will be able to book a Flight too, directly from your messenger app.
17. Google has become better at finding menus on hotel websites & showing the menu URL in the local knowledge panel. If you are facing any difficulties with the same, then use menu schema to sort things out.
18. A pilot program from Google indicates that multi location businesses no longer have to continually mess with the Google My Business bulk dashboard. They can simply update the individual listings using the schema on their website.
19. Google has published a list of guidelines for local business so that they can maintain high quality information on Google.
20. Google will soon include the Info we provide via schema into the "knowledge panel". However, they are currently piloting this feature, but will make it available to more providers in future.
​

Subscribe to this blog's feed