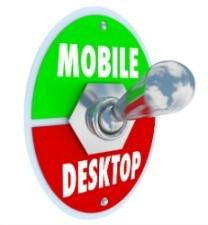 The mobile-friendly update began on April 21st. Fourteen days later, Google announced that more Google searches now take place on mobile devices than on computers in 10 countries, including the US and Japan.
Google Adwords has adapted over the years to be more accommodating to mobile search, and to help advertisers measure cross device conversions.
This month, Google introduced several new products and innovations that allow you to "measure every moment that matters," understand the full impact of your PPC campaigns and make better decisions for your business. Click here to read more.

Subscribe to this blog's feed