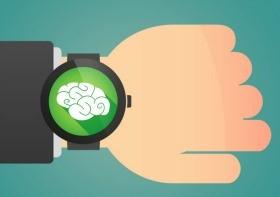 Online preorders for Apple's first smartwatch began on April 10th at 12:01 a.m. PT and sold out in under six hours. Nearly one million U.S. consumers preordered Apple Watch, though some of those buyers are attempting to cash in on the high demand and short supply—an eBay search for Apple Watch, as of this writing, returns over 1,600 results!
Users won't be able to run a Google search on the tiny watch screen. But in the future...who knows? Click here for more details about the first generation Apple Watch.

Watch a short three minute video to see how other business owners are using this system to get more referrals!
You will also be able to send a free card (on me!) to test drive exactly how easy the system is to use.
Subscribe to this blog's feed