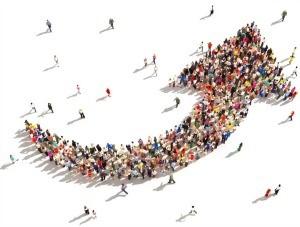 Every new social media platform that comes along...Instagram, Google+, Ello...you name it... is invariably the next big thing—the one that's going to take down Facebook. Hasn't happened yet!
A Pew Research Center survey, conducted in September 2014, found that:
Facebook remains by far the most popular social media site. While its growth has slowed, the level of user engagement with the platform has increased.
For the first time, more than half of all online adults 65 and older (56%) use Facebook. This represents 31% of all seniors.
Overall, 71% of internet users are on Facebook, a proportion that represents no change from August 2013.
52% of online adults use multiple social media sites. Facebook acts as "home base"—it remains the most popular site for those who only use one, and has significant overlap with other platforms.
It's important to note that, according to the survey, "every other social media platform measured saw significant growth between 2013 and 2014." Click here to read Social Media Update and then get to work on your social media campaigns. Call us if you need help.

Subscribe to this blog's feed