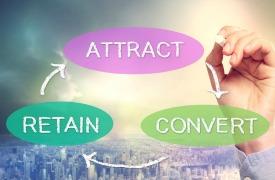 A study of over 100 million emails found that "Transactional Emails" (those sent to one person as a result of an action triggered by that person) have a click rate that is 42% higher than their newsletter counterparts. Click here to read 5 Things We Learned Analyzing 100 Million+ Emails.
In 2014, email marketing was cited as the most effective digital marketing channel for customer retention in the United States (source: eMarketer).

Watch a short three minute video to see how other business owners are using this system to get more referrals!
You will also be able to send a free card (on me!) to test drive exactly how easy the system is to use.
Subscribe to this blog's feed