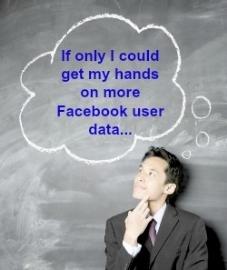 A new Facebook insights product called "Topic Data" will soon be available to a select group of marketers. Topic Data will show marketers what audiences are saying on Facebook about events, brands, subjects and activities.
According to WSJ: Facebook for the first time is promising insights companies can use to develop products or decide which audiences to target. A business marketing a hair-de-frizzing product might use Topic Data to see demographic information about people discussing humidity's effects on their hair. The company might use that information to improve marketing campaigns on Facebook or TV, or to identify potential customers they hadn't previously considered.
Facebook plans to "Iterate on Topic Data thoughtfully and deliberately, and look to expand its availability at a later date."
​

Watch a short three minute video to see how other business owners are using this system to get more referrals!
You will also be able to send a free card (on me!) to test drive exactly how easy the system is to use.
Subscribe to this blog's feed