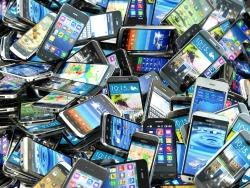 From Google's Webmaster Central Blog: "Starting April 21, we will be expanding our use of mobile-friendliness as a ranking signal. This change will affect mobile searches in all languages worldwide and will have a significant impact in our search results." In other words, make the necessary changes to your website or risk losing rankings.
Search Engine Land reports that the algorithm runs on a page by page basis, "So if you have 10 web pages on your web site and 5 of them are mobile-friendly and 5 are not, then only the pages that are mobile-friendly will benefit...Many websites have sub-sections or specialized pages that would be hard to make mobile-friendly, so webmasters do not need to fret about going 100% mobile-friendly by April 21st."
Click here to read Google's Mobile Friendly Websites guide.
Click here to check if YOUR website is Mobile Friendly or not.
​

Subscribe to this blog's feed