Thursday, December 04 2014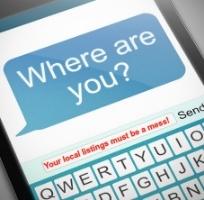 The sign on your business is in disrepair. Packages delivered to your business are blocking your doorway. What do you do? You repair the sign and you move the boxes. You make sure your business is easy to find.

The same care is required for your local online presence. You won't rank well if you have conflicting information on any one of the thousands of sites where Google and other search engines gather local listings data. And, consumers are confused when they see discrepancies—they're likely to go to a competitor whose listings are clean and consistent.

Give us a call and we'll tell you more about local listings management.

Subscribe to this blog's feed