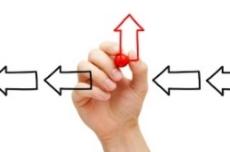 Amazingly, only one in ten marketers are considered "modern," according to a recent study called "Why You Need to be a Modern Marketer: The Business Impact of Marketing Maturity in the Age of the Customer." One key finding: Modern marketing delivers increases in sales and profitability. Marketers who win and retain customers in the digital age use technology and new processes to scale their reach and engagement while delivering measurable results to the business.
Click here to read the report and find out where you fall on the "Marketing Maturity" scale—are you a Novice, Developing, Experienced, or a Modern Marketer?

Watch a short three minute video to see how other business owners are using this system to get more referrals!
You will also be able to send a free card (on me!) to test drive exactly how easy the system is to use.
Subscribe to this blog's feed