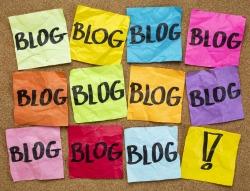 Last month, Barry Ritholtz published his 30,000 th blog post. He posted content-- graphs, investing articles, web links, video clips and economic analysis-- about five to 10 times a day, everyday for 11 years.
In this post, Ritholtz reveals what he's learned about effective writing a blog, featuring his advice on ways to build a good blog.
Basing on this research by HubSpot: Blog frequency impacts customer acquisition. 92 % of companies who blogged multiple times a day acquired a customer through their blog.
You probably don't have time to formulate and write multiple articles each day, but can you assemble a minimum of one? Otherwise, you're missing a key element of SEO.

Subscribe to this blog's feed