Wednesday, October 15 2014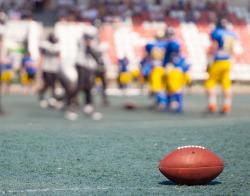 In February 2013, Facebook announced plans to buy Atlas, Microsoft's ad tracking and serving business. When, Facebook COO Sheryl Sandberg said that the corporation had "no plans" to create a network to serve Facebook ads on third-party webpages. (Source: Inside Facebook).
Facebook now has a plan for Atlas and it does involve serving PPC ads on third-party web sites.
According to this Wall Street Journal article, "Atlas is aiming squarely at Google's DoubleClick, the dominant ad-serving, management and tracking tool for agencies and advertisers.".
Visit this site to get more information about Atlas and its potential to "connect online campaigns to actual offline sales, ultimately proving the real impact that digital campaigns have in driving incremental reach and new sales.".
Visit here to review Ello, a new-ish social media platform that's being called the "anti-Facebook" given that it's ad-free and doesn't provide user data to third parties.

Subscribe to this blog's feed