Friday, September 12 2014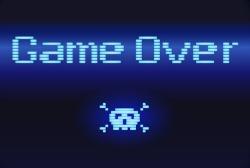 If you've been meaning to learn about Google Authorship—what it is, how it works, why it's important for SEO—you can take that off your to-do list.
In a Google+ post, John Mueller of Google Webmaster Tools wrote: "We've gotten lots of useful feedback from all kinds of webmasters and users, and we've tweaked, updated, and honed recognition and displaying of authorship information. Unfortunately, we've also observed that this information isn't as useful to our users as we'd hoped, and can even distract from those results. With this in mind, we've made the difficult decision to stop showing authorship in search results. We realize authorship wasn't always easy to implement, and we greatly appreciate the effort you put into continually improving your sites for your users."
​

Watch a short three minute video to see how other business owners are using this system to get more referrals!
You will also be able to send a free card (on me!) to test drive exactly how easy the system is to use.
Subscribe to this blog's feed