Thursday, September 04 2014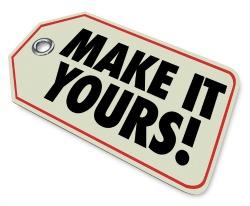 Social media is a great way for a small business to attract interest in its products and services. Once you build your social media community, you can get your prospects and customers excited about whatever it is you're selling.
For many customers, there's a big gap between thinking about buying and actually taking the steps to place the order. Some social media platforms are attempting to close that gap by adding a BUY button.
This month, Twitter announced plans to "publicly test a BUY button that can be embedded in posts to allow users to buy a product with a couple of clicks." In July, Facebook started a similar test.
This is a good time to ramp up your social media marketing campaigns so you're ready when Twitter, Facebook and others open up these selling opportunities to all businesses.
​

Subscribe to this blog's feed