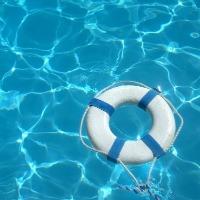 Until recently, most magazine publishers refused to place ads on a magazine's cover. According to Adage.com, "The industry's major players have until now almost entirely resisted pressure to sell cover ads... the real estate is thought of as the editor's first and best statement to readers, one that should be presented without interference from an ad. The influential American Society of Magazine Editors also advises its members to avoid the practice."
This month, Time and Sports Illustrated ran Verizon Wireless ads on the cover—not a cover wrap or a sticker, but an actual ad. Most readers probably missed it because it's very tiny.
Adage.com also reports that Time Inc., has pitched media buyers on ads that would run across the bottom of its magazines' covers and is also shopping around a "native placement" ad for the table of contents. (The table of contents is usually considered off-limits to ads.)
Considering the rapid decline of print media advertising revenue, it's pretty amazing that any part of a magazine is still off limits to advertisers. Especially when...
​

Subscribe to this blog's feed