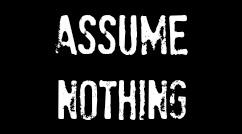 According to a recent study by Bunnyfoot (a usability and user experience design firm), an estimated one-third of people who use Google Search don't recognize the difference between a paid ad and an organic result. In other words, a significant number of people think the item at the top of the page is there because it's the best match for their search query.
After hundreds of tests over the past decade, the team at Bunnyfoot concluded that, "... it is very difficult to predict what customers' knowledge or understanding is. When you do the tests, you are often humbled and surprised with how far off your assumptions are." This is a good reminder that it's unwise to assume you know what your customers are thinking.

Watch a short three minute video to see how other business owners are using this system to get more referrals!
You will also be able to send a free card (on me!) to test drive exactly how easy the system is to use.
Subscribe to this blog's feed