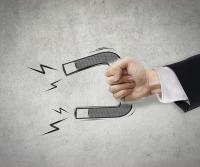 Online marketing is a great and necessary investment, but so is your website.
According to a study by Missouri University of Science and Technology, it takes users less than two-tenths of a second to form a first impression of a website.
With so little time to make a good first impression, it's important that your website:
Has a crystal clear call to action.
Is uncluttered and easy to navigate.
Includes "real" images that genuinely represent your company (keep the stock images to a minimum).
Is mobile-friendly.
Provides useful information (i.e., load it up with quality content).
Make sure your website is a place where people want to spend time. And remember, the majority of first-time visitors to a website leave without completing a conversion. Click here to find out how PPC retargeting can bring people back to your website.

Subscribe to this blog's feed