Thursday, January 16 2014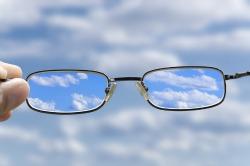 In an August 2013 interview, Pinterest CEO Ben Silbermann said, "The big-picture assumption of the company is that there is a direct link between the things you pin and the things that you eventually spend money on. In there, we think, lies a model where we can actually make Pinterest more useful. And we can help businesses by bringing in more customers and helping them sell things and connect with people."

Pinterest's investors have helped boost the company's value to $3.8 billion and now the pressure is on to start generating revenue. Though it has experimented with Promoted Pins, Pinterest has yet to develop a viable advertising product. That could soon change.

Earlier this month, Pinterest acquired VisualGraph, an image recognition and visual search platform. Currently, Pinterest's search functionality relies largely on user-generated, haphazard descriptions of pinned images. In theory, with VisualGraph's image recognition technology, Pinterest could detect items in the pinned images and deliver ads to users based on the products and services represented in their pins.

Subscribe to this blog's feed